What is fatigue?
Fatigue is a feeling of extreme exhaustion. It is also the most common symptom of Long Covid. If you experience Long Covid fatigue you may not get much relief from resting or sleeping. You may feel exhausted even though you have not been unusually active. Fatigue can make it difficult for you to do your normal everyday activities.
Long Covid fatigue is also associated with Post Exertional Symptom Exacerbation or PESE. PESE means that activities, which pre-COVID you might have considered easy, can now lead to periods of extreme fatigue. Something as simple as taking a shower, going for a walk or even working at a desk may make you feel extreme exhaustion either immediately or even a day or two later.
PESE can also cause other symptoms to flare up, such as pain, brain fog, shortness of breath, palpitations or disturbed sleep. Nearly 75% of people with
Long Covid still experience PESE after 6 months.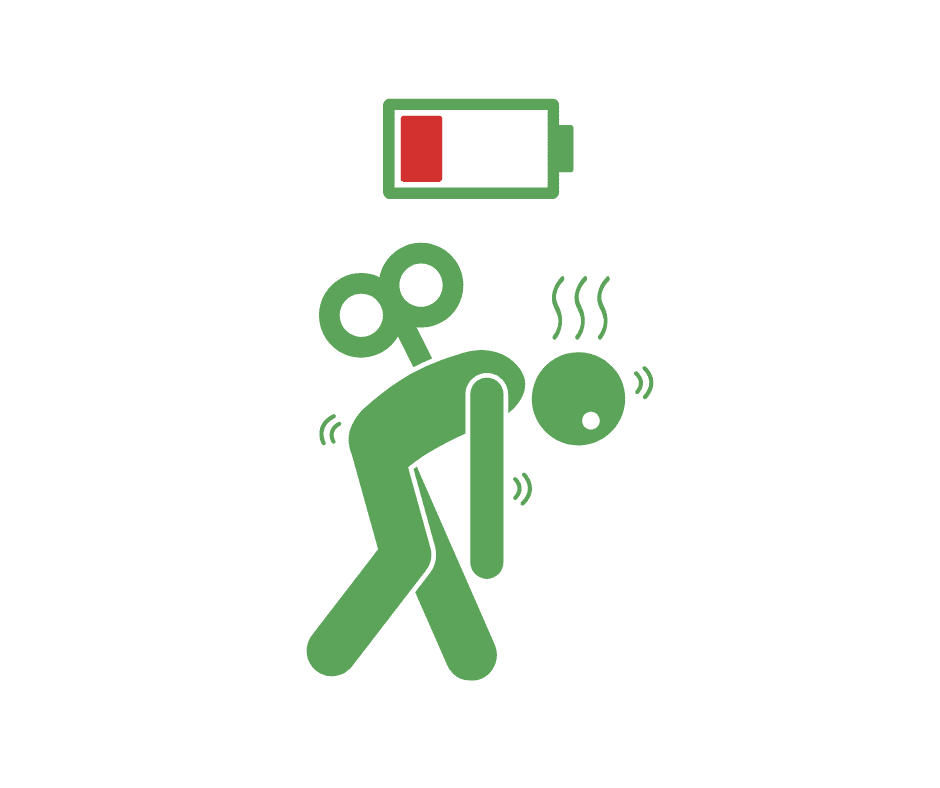 How can our Chartered Physiotherapists help?
Your physiotherapist will help by teaching you pacing strategies and work with you to identify activities that trigger fatigue. They will provide you with an activity diary to identify patterns and learn the warning signs of an episode of PESE or fatigue. Recognising the early warning signs, then using a strategy like STOP, REST and PACE can help to avoid a flare-up of symptoms.
Exercise is important but is different for each person with Long Covid. Your Physiotherapist will design an exercise program specific to you, that will help you maintain or gradually improve your activity levels, without making fatigue or other symptoms worse.
Remember
Long Covid fatigue is very different from feeling tired. Its tempting to push yourself to do more but overexertion can harm your recovery.
If you are suffering with long-covid and would like to speak to one of our chartered Physiotherapists call us on 021-4633455 or book an appointment now. We hope you enjoyed this blog from Louise O'Hare, Chartered Physiotherapist.

This blog is provided for information purposes only. The content is not intended to be a substitute for professional medical advice, diagnosis or treatment. Seek the advice of your doctor with any queries regarding a medical condition.