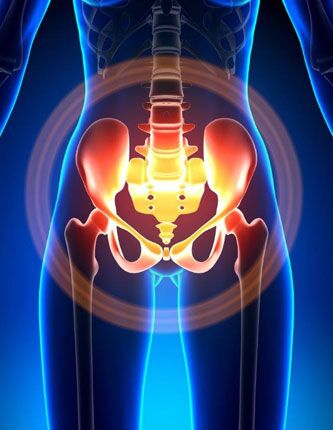 Women's Health
At East Cork Physiotherapy & Acupuncture Clinic we are here to help you with your Women's Health problems. One in three women will be affected at some point in their life with bladder, pelvic floor or prolapse problems.
It is not normal to have problems as you get older nor is it normal to have problems after the birth of a child. These problems will not improve with time. Studies have show that physiotherapy can effectively improve symptoms, before medication or surgery is required. It's important to seek advice and government guidelines recommend physiotherapy as an initial treatment.
Treatment is totally confidential and so you can trust your Chartered Physiotherapist. You can be helped to return to a full active life doing all the things you liked to do with confidence – going for that run, enjoying a laugh, playing with your children or grandchildren, coughing without fear of leakage and enjoying sexual fulfilment.
Take a moment to ask yourself the following questions:
Experiencing pain during or after using the toilet?

When you cough, laugh or sneeze you leak a little?

Needing the toilet when you hear running water?

Needing the toilet when you put the key in your front door?

Going to the toilet "just in case" you might need to go?

Going to the toilet more than six to eight times each day?

Do you notice strain or hesitancy passing urine?

Dose your bladder empty without warning?

A feeling of bulging or heaviness down below?

Pain or a feeling of bladder leakage during sexual intercourse?

Experiencing pelvic pain of an unknown or know cause?
If you answered yes to any of the above questions, then we will most likely be able to help you. If you require any further guidance, please jut give us a buzz.
Other women's health problems include:
Abdominal 'gapping' – Diastasis recti – the abdominal muscles can separate during pregnancy, the gapping along the center should be resorted after 6 weeks of giving birth. Physiotherapy can help with advice, abdominal strengthening (Pilates) and taping if necessary
C-section scarring – problems such as sensitivity, pain and tightness around the c-section scar can be caused by restricted mobility of the scar. The restricted movement of the scar is called an adhesion. Abdominal scar massage can relieve these adhesions from the area. Exercises such as Pilates can also help strengthen the area.
Pelvic girdle pain (PGP) – PGP is felt over the pubic bone at the front, below your tummy, across one or both sides of your lower back or buttock. This can be caused by ligament laxity and postural changes. Physiotherapy can help this with acupuncture, advice on positioning and strengthening exercises to support the pelvis and back