ON-LINE PHYSIOTHERAPY CONSULTATIONS / TELEHEALTH
You can access online physiotherapy consultations from the luxury of your own home. This was initially introduced due to the Covid-19 restrictions but due to its popularity with patients we have continued to offer it.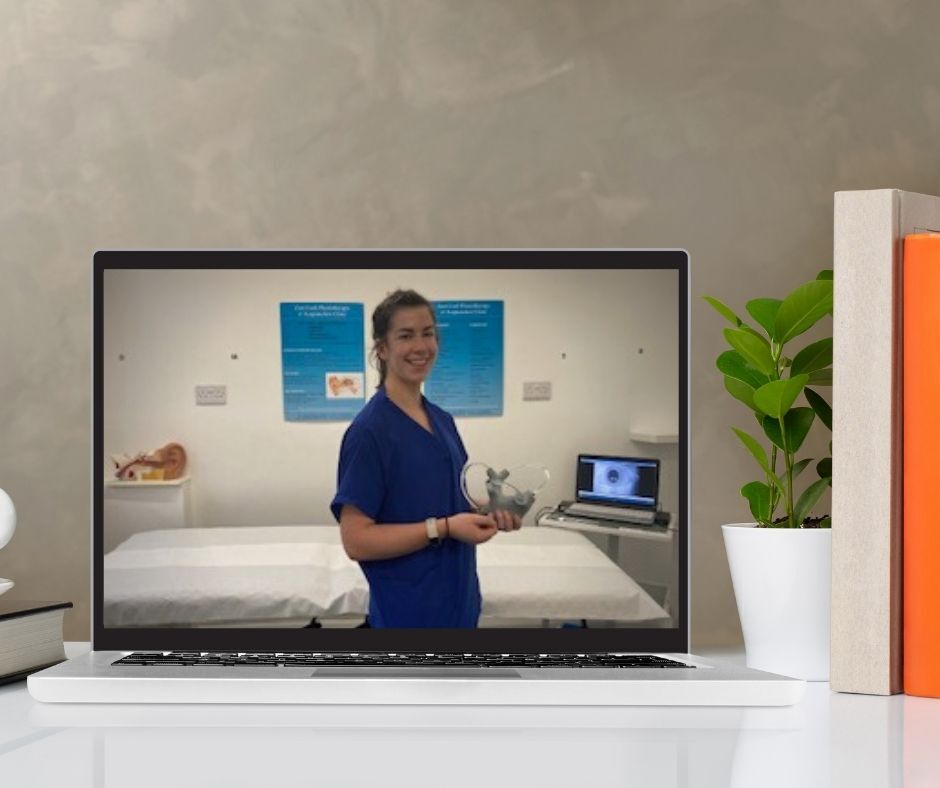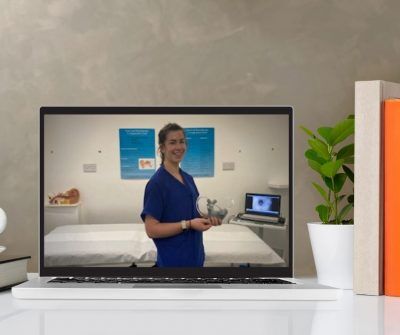 What is an online physiotherapy consultation?
It is when physiotherapy is provided from a distance using telecommunications software.
This can be accessed by patients on a variety of devices such as a telephone, laptop or PC.
What are the benefits of an on-line physiotherapy consultation?
Convenience of access to physiotherapy from the comfort of your own home or office.

Less time commuting as no travel time.

Less expensive as you don't have transport or parking costs.

Access to specialist physiotherapy that geographically would be more challenging or

impossible to avail of.

Safer for people who are immunosuppressed.

Reduced environmental impact.
On-line Physiotherapy consultation versus Face to Face?
Online physiotherapy cannot offer hands on treatment but the good news that research has
shown about online consultations versus face to face include:
Diagnosis is as accurate online.

Patients develop a greater internal locus of control and so develop the ability to self treat

more often.

There are similar outcomes long term.
What happens during an on-line physiotherapy consultation?
A thorough assessment is carried out both subjectively and objectively.

An accurate diagnosis is established.

A plan of action is drawn up including a treatment plan, expected outcome and time frame.

Expert advice and guidance are issued.

An exercise prescription Is drawn up and can be accessed via our free exercise video app

or emailed in handout format.

Follow up and support care are implemented.
So what happens when you book an
on-line physiotherapy consultation?
You will receive a confirmation email requesting necessary screening information i.e.

a brief summary, in bullet point form, of the history of your complaint so we can

prepare for your consultation. In this confirmation email will be the link for your

consultation.

You will also receive a reminder email 24 hours prior to the consultation.


All you have to do is click on the link at the appropriate time and it will open a video

and sound facility for you and your Chartered Physiotherapist on our safe software

platform called Cliniko.


Any information or exercises you require will be emailed to you either during or after the consultation.

The video consultation will not be recorded and is private and confidential.

As for in house consultations, all children under the age of 18 must be accompanied by an

adult.
What do you need for the on-line physiotherapy consultation?
A suitable electronic device with a camera.
Good internet connection.
If you require assistance to move around please have a family member present to assist you.
Space, as it may be necessary for your Chartered Physiotherapist to see you moving around or walking. This can be achieved by resting your camera in an appropriate place or asking your assistant to hold it.
A solid chair.
A bed or a floor mat.
It is necessary to carry out the assessment barefooted or wearing flat shoes or trainers.
Please wear shorts or trousers (females must avoid wearing skirts).
Position the camera so you are visible.
Position yourself in a well lit area with light facing you rather than behind you.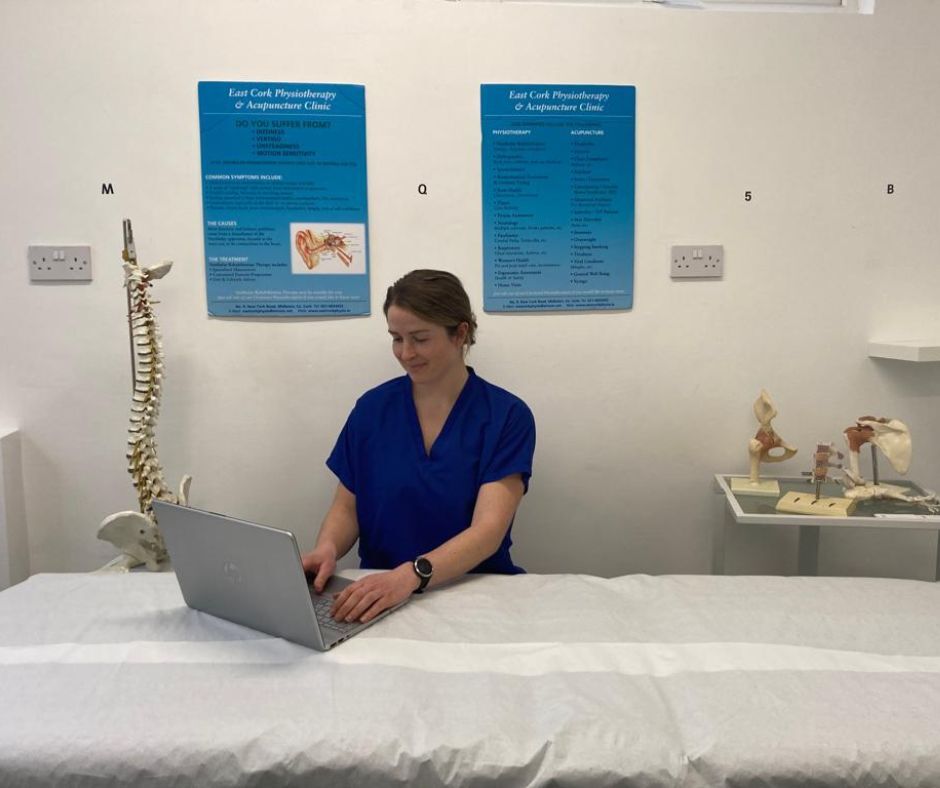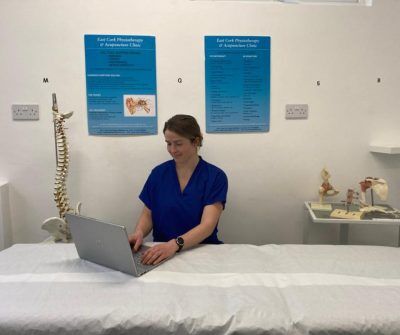 What conditions are on-line physiotherapy consultations suitable for?
Physiotherapy – Painful or stiff neck, back, shoulder, elbow, wrist, hand, hip, knee, ankle, foot, general deconditioning, sports injuries etc
Pilates – Core stability and core strengthening.
Vestibular rehabilitation Therapy (VRT) – Vertigo, dizziness, disequilibrium and balance problems.
Women's Health – Bladder, pelvic floor or prolapse problems, diastasis recti, C-section scarring and pelvic girdle pain (PGP).
Do medical insurance companies cover online physiotherapy consultations?
Yes, Laya, Vhi and Irish life cover online line physiotherapy consultations.
Check your individual policy for specific cover.
Do I need a GP referral to access an online physiotherapy consultation?
No, you do not need a referral from your GP for an online physiotherapy consultation at East Cork Physiotherapy, Balance and Acupuncture clinic.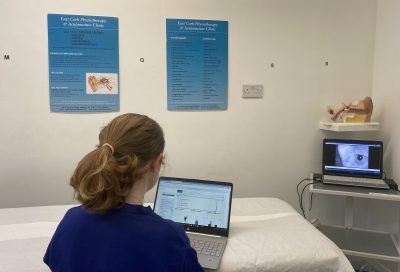 We are confident in and comfortable with on-line physiotherapy consultations because we have experienced their benefits for our patients.